Strategic Alliance with JWD Store It!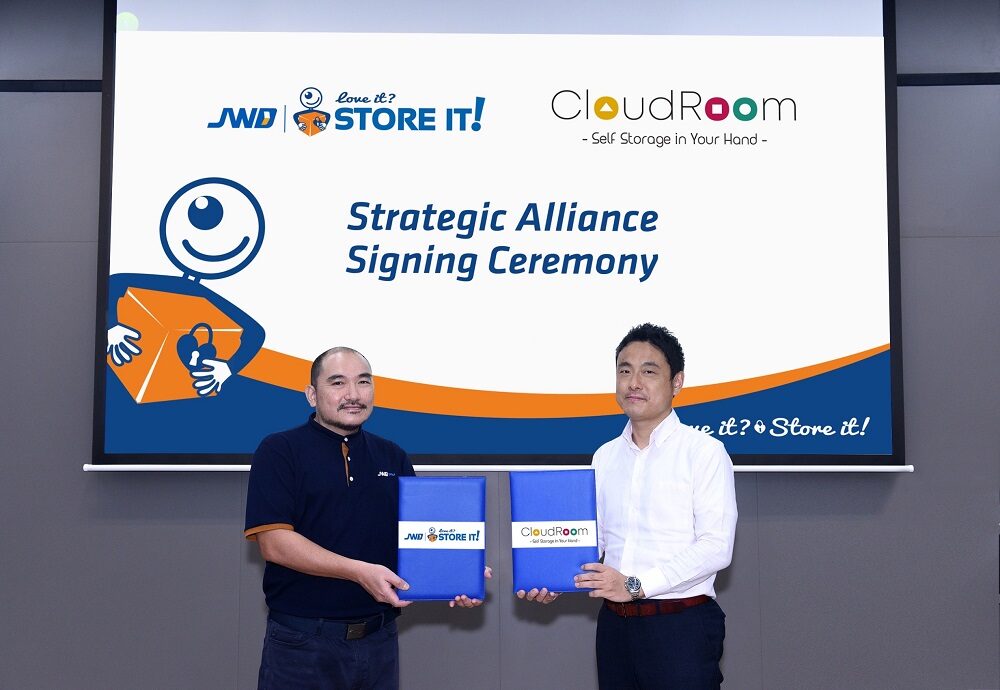 The representative from JWD Store It! Mr.Vasin Supavej (left) and the representative from CloudRoom Mr.Daiki Ito (right) show the mutually-signed agreement for an occasion of Strategic Alliance Signing Ceremony taken place at JWD Store It! Siam branch.

(Press Release) 29 March, 2022 in Bangkok – "CloudRoom" by a2network (Thailand) Co. Ltd. has started its partnership of self-storage business with JWD Info Logistics Public Company Limited, publicly known as "JWD Store It!"after signing an agreement on the 15 March, 2022. Moving the business forward constantly by the use of cutting-edge technology, the partnership strengthens its operation of on-demand storage service for the customers enabled by a mobile application & website. 
Strategic Alliance between CloudRoom & JWD Store It!
This partnership significantly marks a new frontier of the on-demand storage service. Not only the quality of service is to be improved from the feedback of customers but more options by mobile application will also be introduced to the public. Storage service will no longer be limited to those who have a large number of items, yet to include people who have less gadgets to store and still have the need of storage service to keep their belongings. Due to the limited living space in high-rise condominiums of the metropolis like Bangkok in particular, this trend is likely to be a practical solution for the new generation in this era.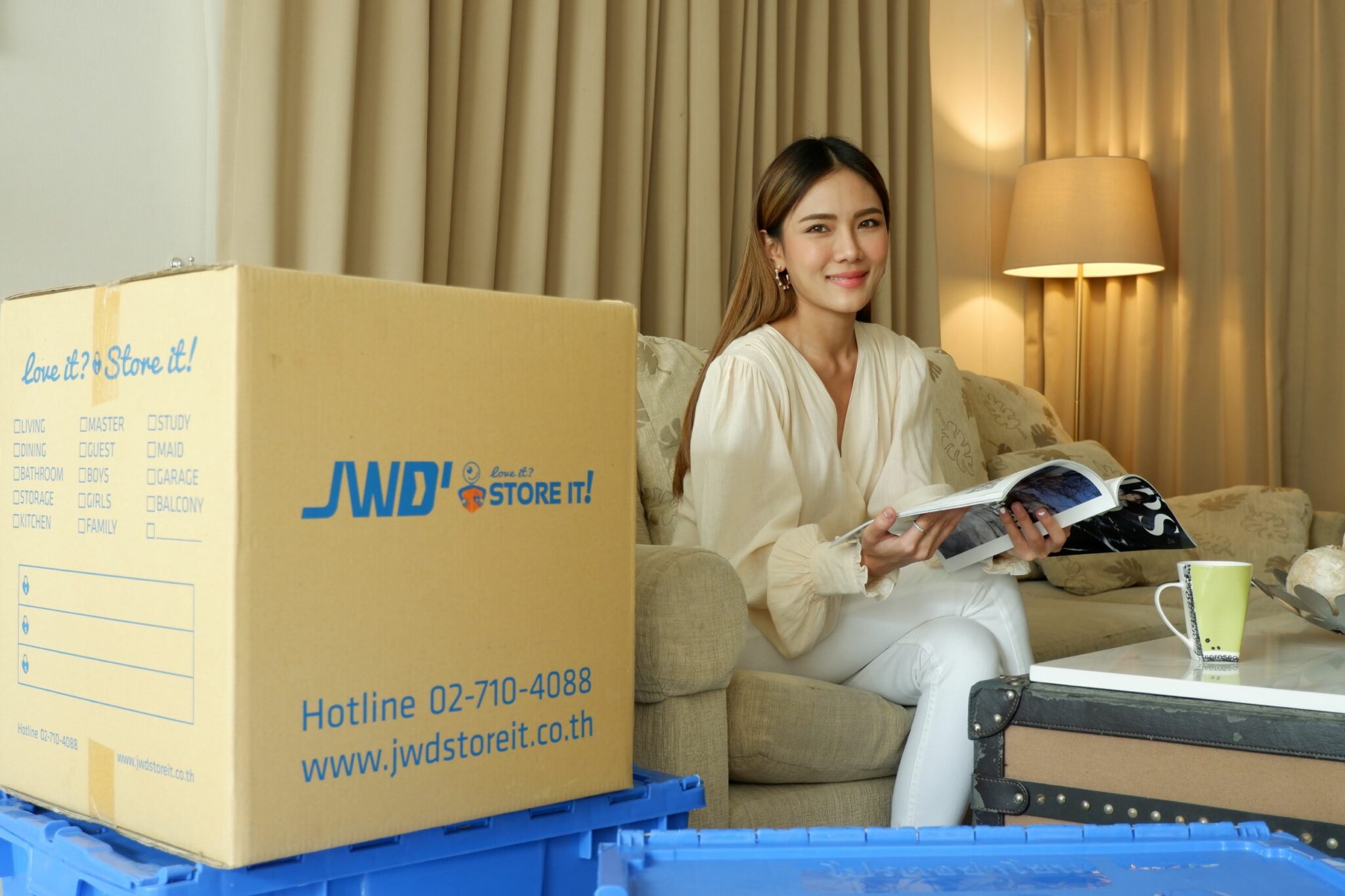 CloudRoom enables a seamless experience to the users to do all the process at home carefree from a box delivery to an item pick-up request.
Mr.Daiki Ito, Managing Director of a2network (Thailand) Co., Ltd. mentioned that CloudRoom was launched proactively in the Thai market in the first quarter of 2021. The majority of customers were Japanese expatriates who reside in Bangkok. Most of the frequently-stored items are camping equipment, golf bag, travel luggage and seasonal objects (like ski wear and ski gear). The result of the use of storage service was overall satisfactory in the year 2021 and the number of customers has been increasing in a stable manner."
"It is truly an honor for the company to be partnering with JWD Store It!," Ito stated further. CloudRoom will be able to manage to break into the Thai market even more by the fact that JWD Store It! has been the key player in a logistic and storage industry of the market in Thailand. 
"Storage at Your Fingertip"  
The customer can enjoy a new experience of self-storage service by the mobile application at one's fingertip. The application can be simply downloaded into a smartphone. Users make an order from several options via the website or the application from free-box delivery, pick-up request, on-site quotation and DIY moving service. After an inspection, all requested items shall be relocated to a designated area in JWD Store It!.  
As for the boxes to fill customer's gadgets, the containers range from paper-based to plastic, from small to large. There are 5 types of boxes (as of 29th March, 2022): document box (M), carton box (L), plastic box (M), plastic box (L) and wardrobe box. The size of the boxes starts from 34 x 35 x 35 cm – document box (M) – and this type of box is monthly charged at 120 ThB per 1 unit. Users may request via an application for free box delivery and schedule the pick-up date within 7 business days after the box delivery date. All items are to be photographed externally in order that the user can easily manage by checking out all items in one's dashboard from the smartphone. Take-out / return of items can be requested after 3 months of usage.
Win-Win Situation for Both Parties
CloudRoom truck delivering its service at JWD Store It, Siam branch.
"We believe that this partnership would result in a win-win situation. This allows JWD Store It! to expand its customer base by a brand-new user experience and service without investing further on the aspect of technology and logistic. On the other hand, CloudRoom will also be able to utilize a vast storage area in several branches of JWD Store It! across the country.
More numbers of storage area are being forecasted to back up upcoming potential customers from Thailand's domestic segment. So far, our service has positive feedback from the Japanese expats in Thailand who are the main customers ever since the business has been launched. CloudRoom aims to provide on-demand storage service to those who live in the condominium where the space to store items might be limited.", Ito said.