2023.01.19
CloudRoom News
Store Your Bulky Luggage with CloudRoom, Explore Thailand More Conveniently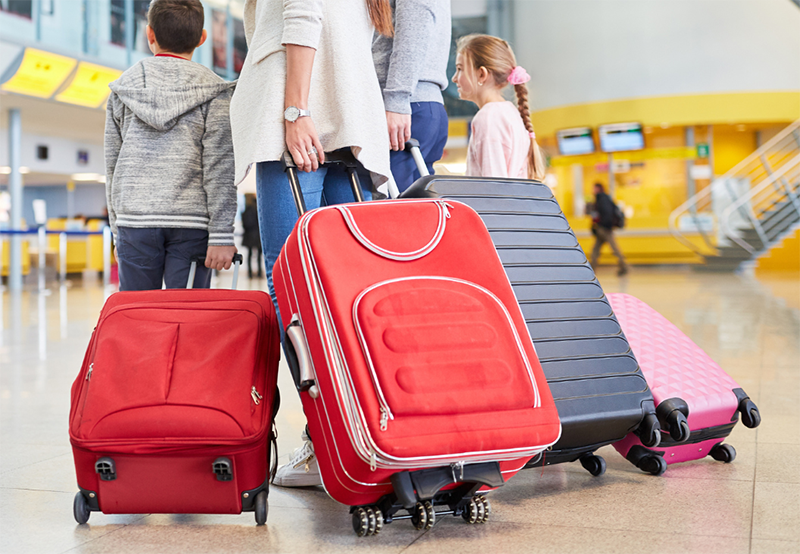 According to TAT, visitor arrivals reached 10M foreign visitors in October 2022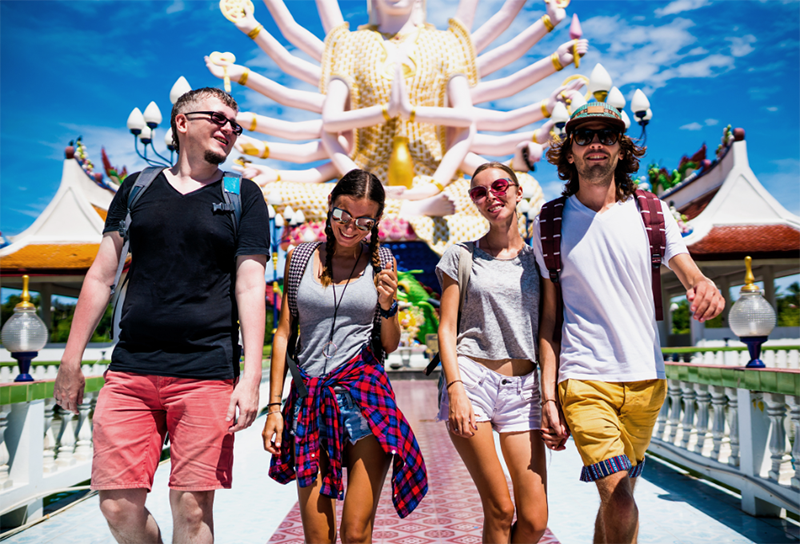 Surge in foreign visitors from Europe & USA at the end of year 2022
The number of tourists in Thailand has risen significantly ever since the border was opened to the tourists in October 2022. We experienced many new foreign customers walking in to CloudRoom, Bangchak (E14) more and more. The tourists certainly wanted to store hand-carry and suitcase temporarily in Bangkok so as to carry less stuffs for less burdens when roaming around in other cities in Thailand. Travelling up in ISAN plateau or all the way down to the south in the jungle forest, the non-first-timer tourist in Thailand would definitely wish to go for something different than the world-renowned beaches.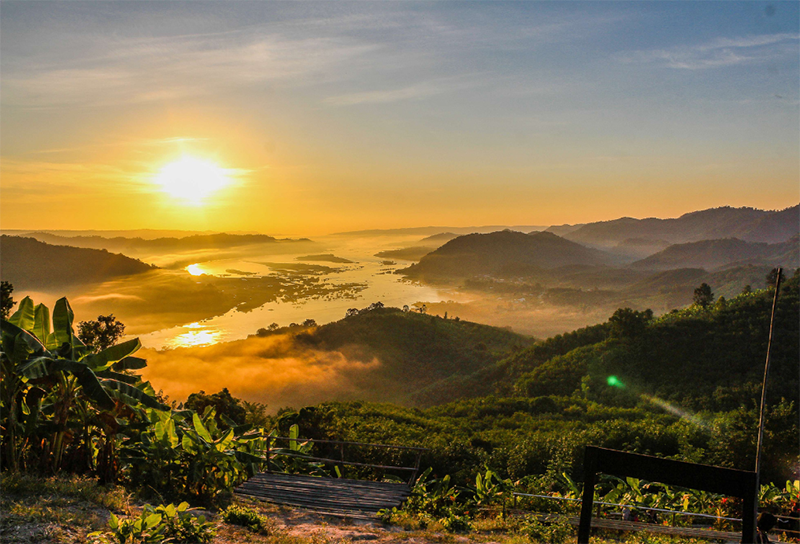 Mekong River "Phu Huay Isan" Sangkhom District, Nong Khai Province in Isaan, Northeast Thailand. Tourists would like to explore other aspects of Thailand apart from the beaches.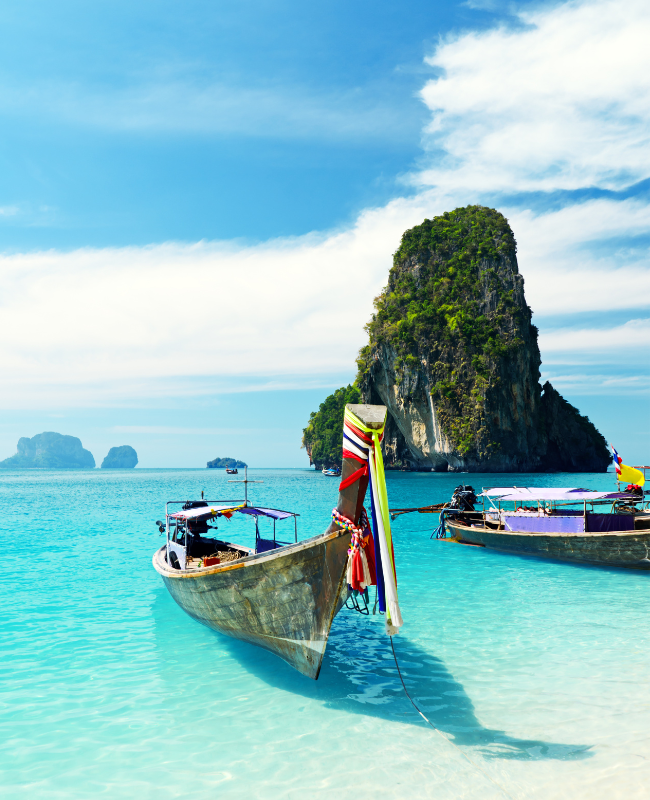 A traditional Rua Hang Yao (long tailed boat) of south Thailand, Krabi province.
Many tourists, from the far west like Europe and also the whole American continent (USA, Canada and Latin America), have planned to explore Thailand much longer than the Asian counterparts. This is not something strange at all due to their much longer-haul flight and more expensive tickets. Some stayed more than a month up to 2 months as they planned to roam expansively across Thailand and also its neighboring countries like Cambodia, Laos and Myanmar.
The new method of measuring the dimension of items in fixed Cell for CloudRoom has been introduced since new year 2023. In order to accommodate our customer without the need of making the measurement of any luggage, the dimension (Cell) of hand-carry and suitcase will be fixed to hasten up the process. The monthly storage fee is starting at 90 THB/month* for a single unit of hand-carry, and at 270 THB/month* for a single unit of medium/large suitcase.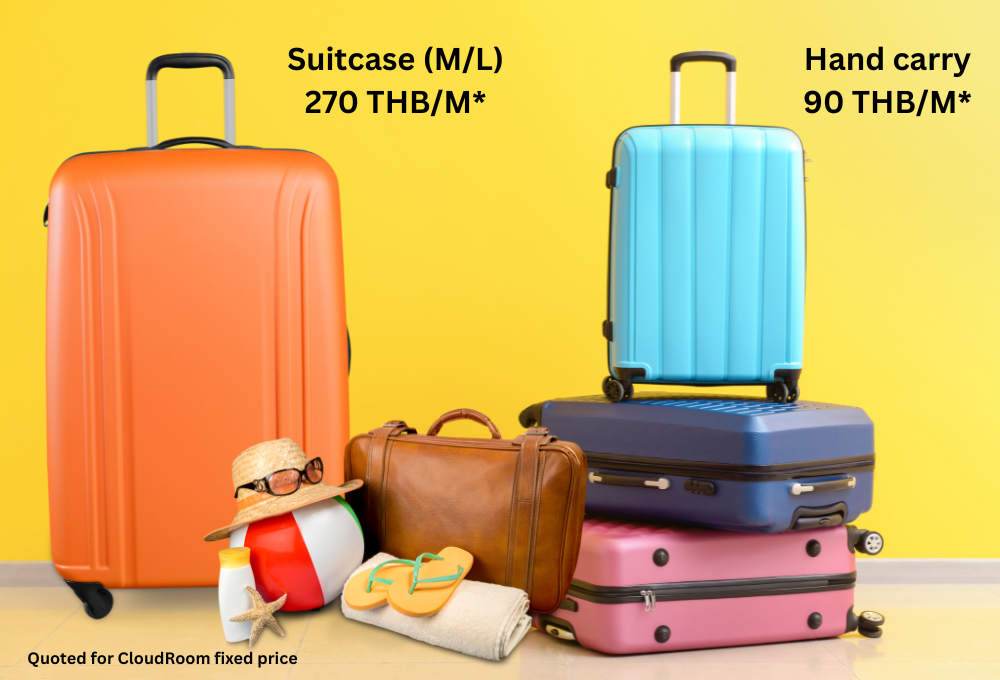 *The price is before VAT.
Little Tip to maximize your storage expense at CloudRoom 
The rule of Per-Cell plan shall be applied for a short-term storage which is less than 6 months.
For example, the customer walks in at CloudRoom to have 1 unit of big luggage stored on 7 January and comes to take back on 22 January, the storage fee will be charged at 270 THB/unit. Basically, the fee won't make any difference if the customer will come on 31 January to take back the luggage. Just make sure that you won't exceed the time of retrieval by retrieving your belongings within 31 January, otherwise another month of February will automatically be charged for the whole month of February (28 or 29 days).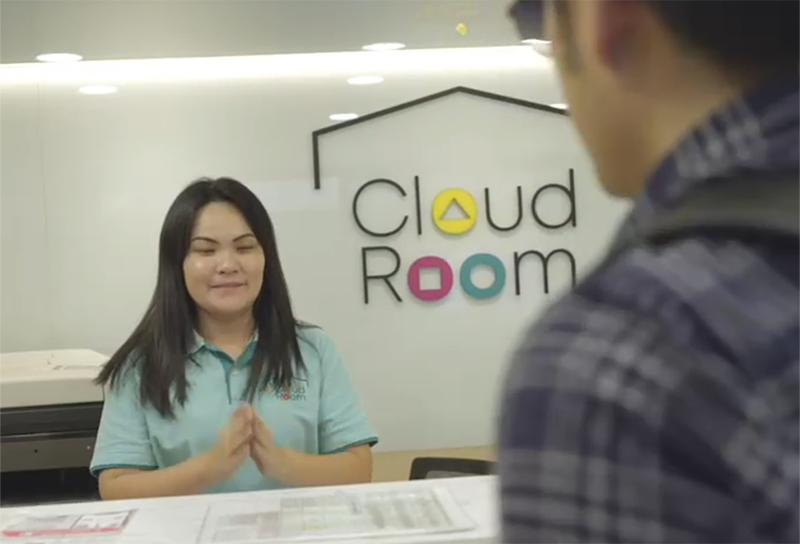 Staffs at CloudRoom to support walk-in customers from 10h00 - 19h00 daily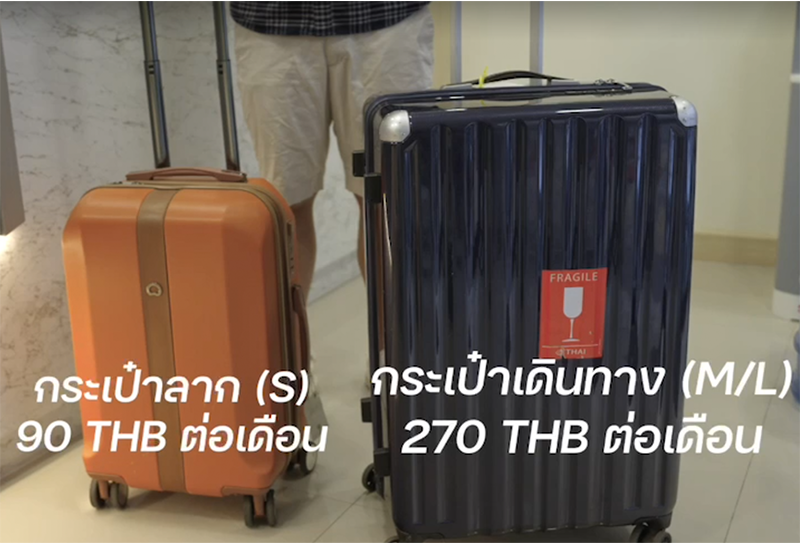 Actual case of CloudRoom existing customer.